General Flight Training Information (FT Division)
There are plenty of information published online outlining the process of getting different licenses, so we would like to take a slightly different approach to introducing the different license types. In the sections below, we will walk you through the licenses through a natural progression, outlining the priviledges of each license.
To make it easier for you to decide on your piloting pathway, we will be basing our advice on our flow chart of yes/no questions. If, at the end of the page, you have more questions, please contact us by emailing mcgillflyingclub@gmail.com with the [FT] tag in your email title. If you are ready to begin your journey, visit our Partner Flight School page for contact information of our partner flight school, or visit their website directly for more details.
---
The Pilot License Flow Chart
by the McGill Students' Flying Club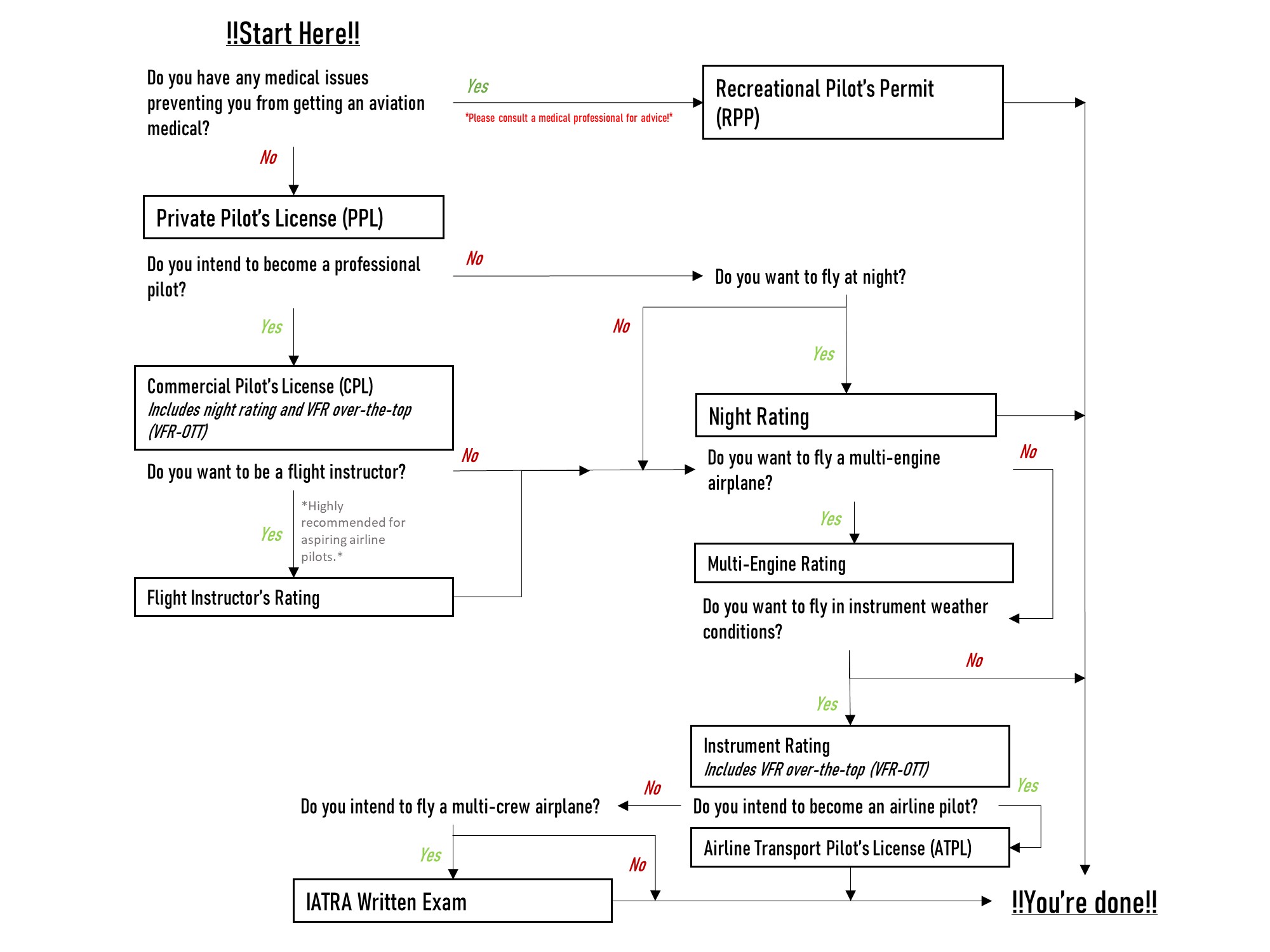 ---
The License Process
From zero to flying on your own:
Information coming soon!